Various ‎
Folk – Nachwuchs Festival Pop '79
–
Philips ‎– 6449 012
Germany
1980
Das einsame Schwein
Surely a lot of interesting and seldom heard stuff for real Folk-Heads on this compilation by the Deutsche Phono-Akademie. But for me was there only one relevant and useful tune to discover. The last track, called DAS EINSAME SCHWEIN by Sterntaler. Funny and quirky German lyrics about a poor, discontented pig on Brazilian sound with great Keyboard work outs by Uli Espenlaub. Recorded at live at the Stadttheater Würzburg, Germany, 1979.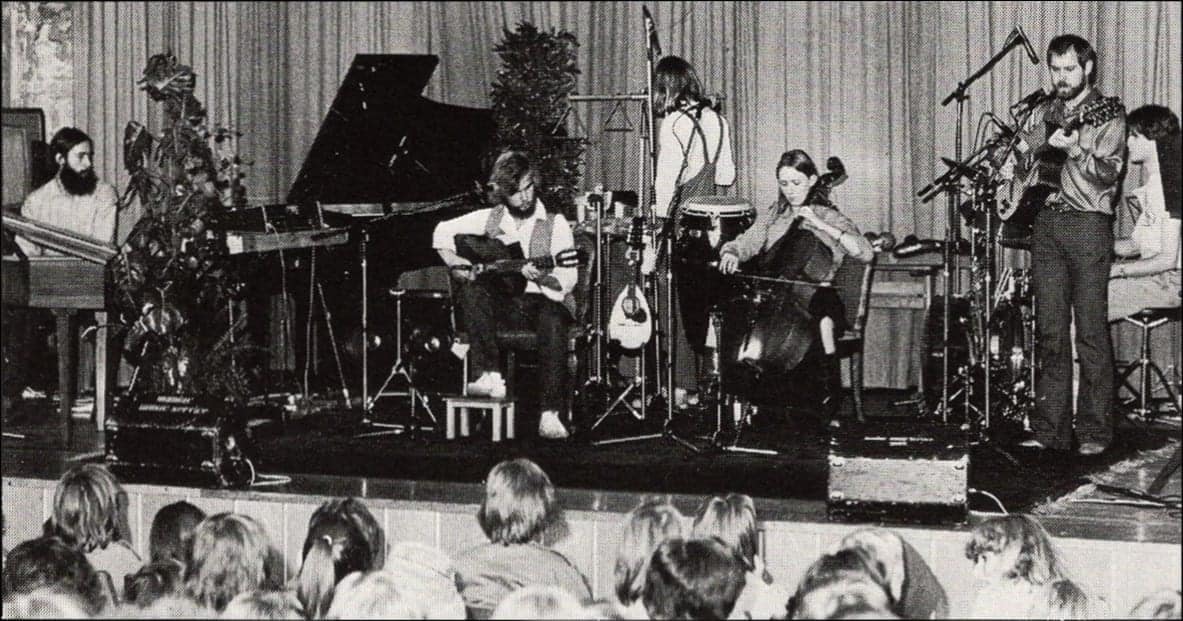 Sterntaler

Acoustic Guitar, Vocals – Klaus Wiesbrock, Stefan Wiesbrock
Bass – Volker Nachtigall
Cello, Vocals – Friederike Pasquay
Drums – Evert Van Der Wal
Keyboards – Uli Espenlaub
Percussion – Gerd Klingelberg
Tracklist

A1 Blue Mountain Tune – Fox On The Run (2:33)
A2 Andreas Rohde – Cross Country (1:22)
A3 Andreas Rohde – Windmill (1:49)
A4 Thorin Eichenschild – Chile Suite (5:23)
A5 Willi Gerbode – Eek will no Huus (2:15)
A6 Madison Skiffle Company – Bauer Hermann (2:45)
A7 Katharina Müther – Scha schtil! (2:06)
A8 Katharina Müther – Gej ich mir schpazirn (1:36)
–
B1 Birsner & Co. – Lueg net zurück (4:38)
B2 Maegie Koreen – Tränen bluten mir aus den Augen (4:05)
B3 Achim Schmidt-Carstens – Ich mache Musik (3:52)
B4 Sterntaler – Das einsame Schwein (3:46)

---
Find the original vinyl LP on eBay!
Various ‎
Folk – Nachwuchs Festival Pop '79
–
Philips ‎– 6449 012
Germany
1980