Supermax ‎
Electricity
–
Ariola ‎– 205 301
Germany
1983
Coconut Reggae
The dope COCONUT REGGAE, for me, simply the best tune on this seldom seen SUPERMAX album. Also available as Ariola (600 791-213) 12″ Super Sound Single and often also the much cheaper way to get this great Reggae-pearl on vinyl.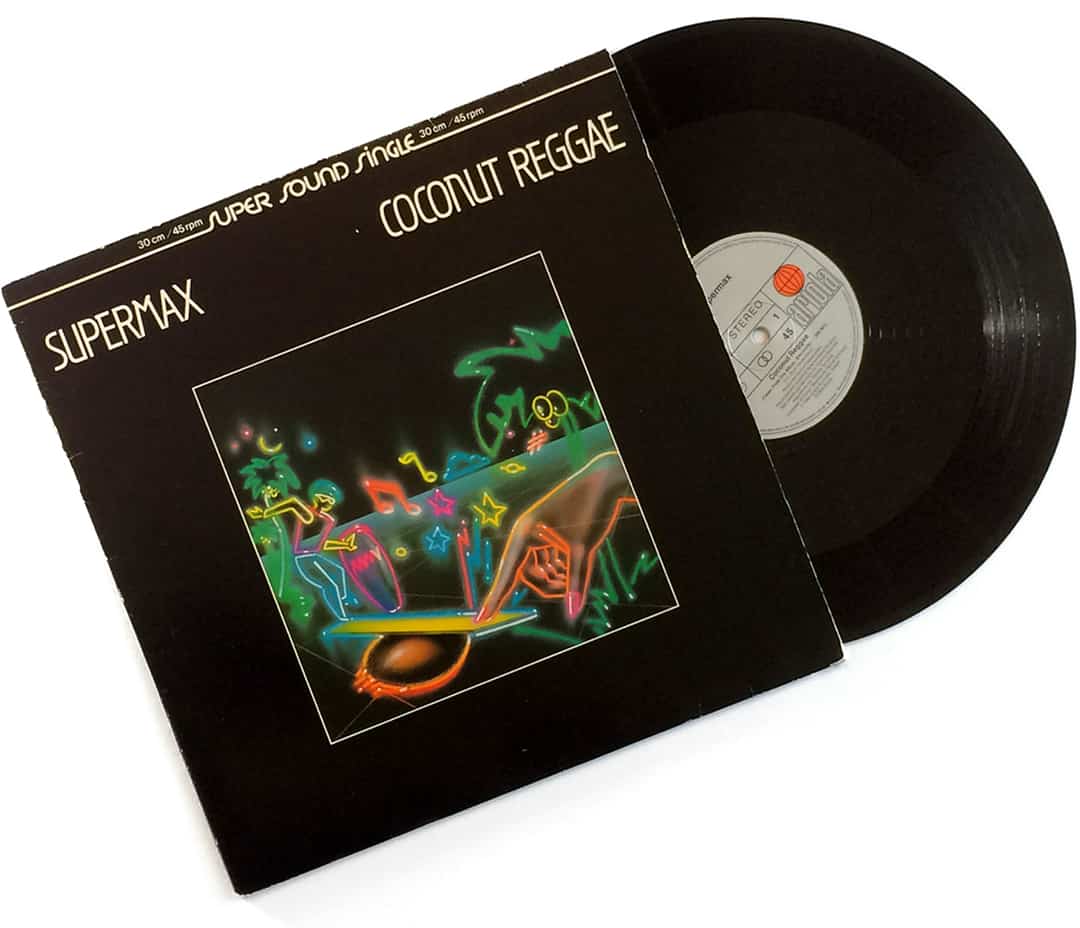 Tracklist

A1 Loversnight 5:40
A2 Future Time 6:14
A3 Love Is Deeper 3:47
A4 Funk It Up 4:59
–
B1 Show Me Your Love 3:54
B2 Body Heat 8:05
B3 Coconut Reggae 3:41
B4 Electricity 4:30

Credits

Artwork By – Albert Kohlmeier
Backing Vocals – Ingrid Welser, Kurt Hauenstein, Larry London, Marion Welser, Tommy Schmitt
Bass, Keyboards, Lead Vocals, Producer – Kurt Hauenstein
Drums – Horst G. Fellner
Guitar – Hannes Wildner, Kurt Hauenstein, Rainer Marz
Mastered By – Reiner Erhard
Percussion – Daniel Ford, Kurt Hauenstein
Synthesizer, Piano, Engineer – Tommy Schmitt
Written-By – Brad Howell (tracks: A1, A4), Kurt Hauenstein
–
Recorded and Mixed at Nowhereland Studios Neu-Isenburg/Germany.
℗ 1983 Ariola Eurodisc GmbH.
Distributed by the Ariola Group of Companies. Printed in Western Germany.
---
Find the original vinyl LP on eBay!
Supermax ‎
Electricity
–
Ariola ‎– 205 301
Germany
1983