Gudrun Haag, Helmuth Herold, Oscar Ramos & Amigos Brasileiros
Arpamonica
–
Herkules Records ‎– H-10012
Germany
1981
Panorama Brasileiro
Written by Rico Galega
Arpamonica
Nice Brazilian music released in Nordhessen, Germany. Latin Jazz and Bossa Nova with insert of old and maybe unusual instruments like harp and harmonica (mouth organ). Sounds unusual but sometimes also very catchy and interesting. Released on the tiny local Library label Herkules Records label from Vellmar, a small town that can be called a suburb of Kassel which is another little bigger town in Nordhessen that has the HERKULES monument as town's landmark.
Musicians

Arpa – Oscar Ramos (tracks: B1 to B7)
Harmonica – Helmuth Herold
Harp – Gudrun Haag (tracks: A1 to A3)
Orchestra – Amigos Brasileiros (tracks: B1 to B7)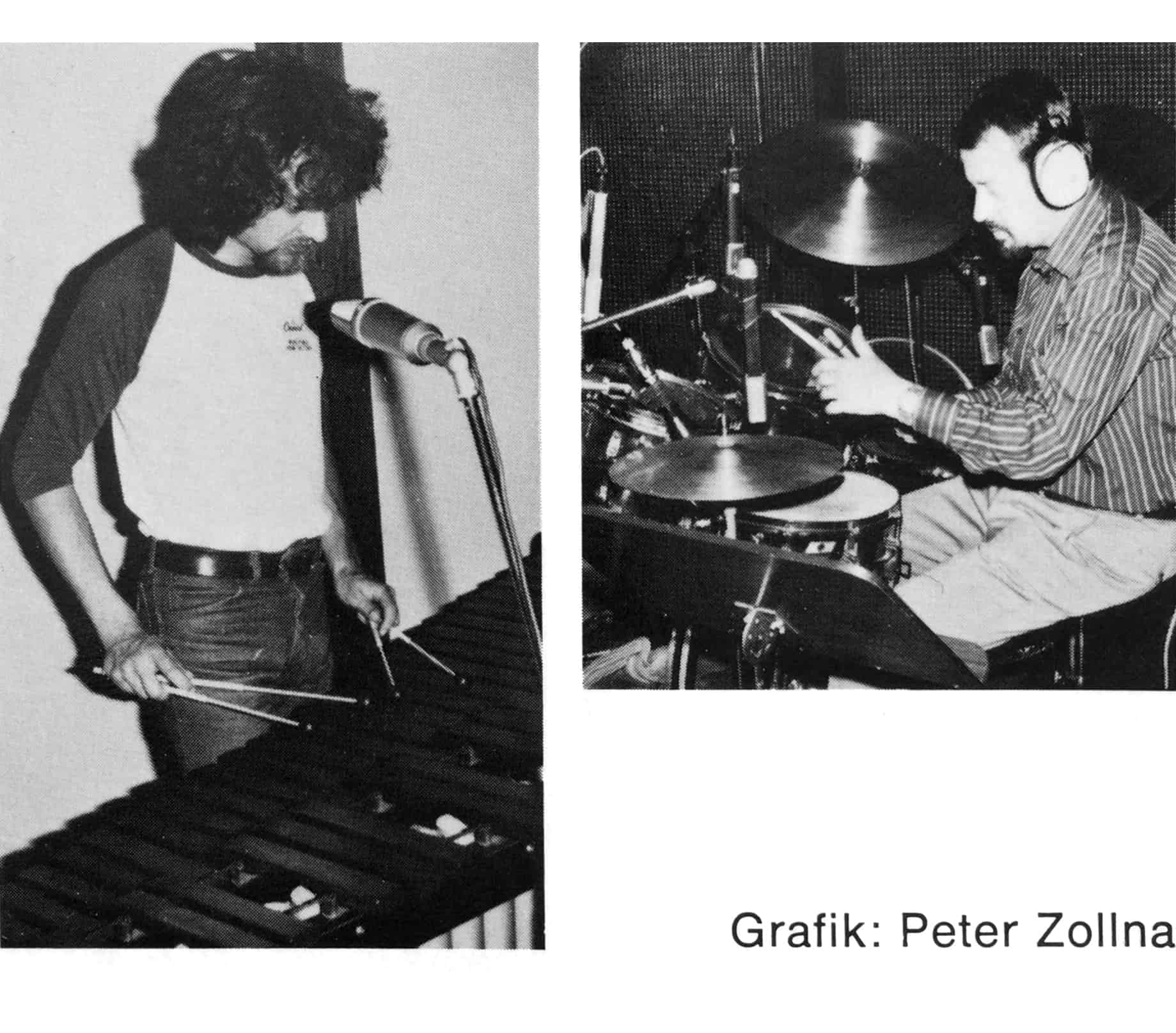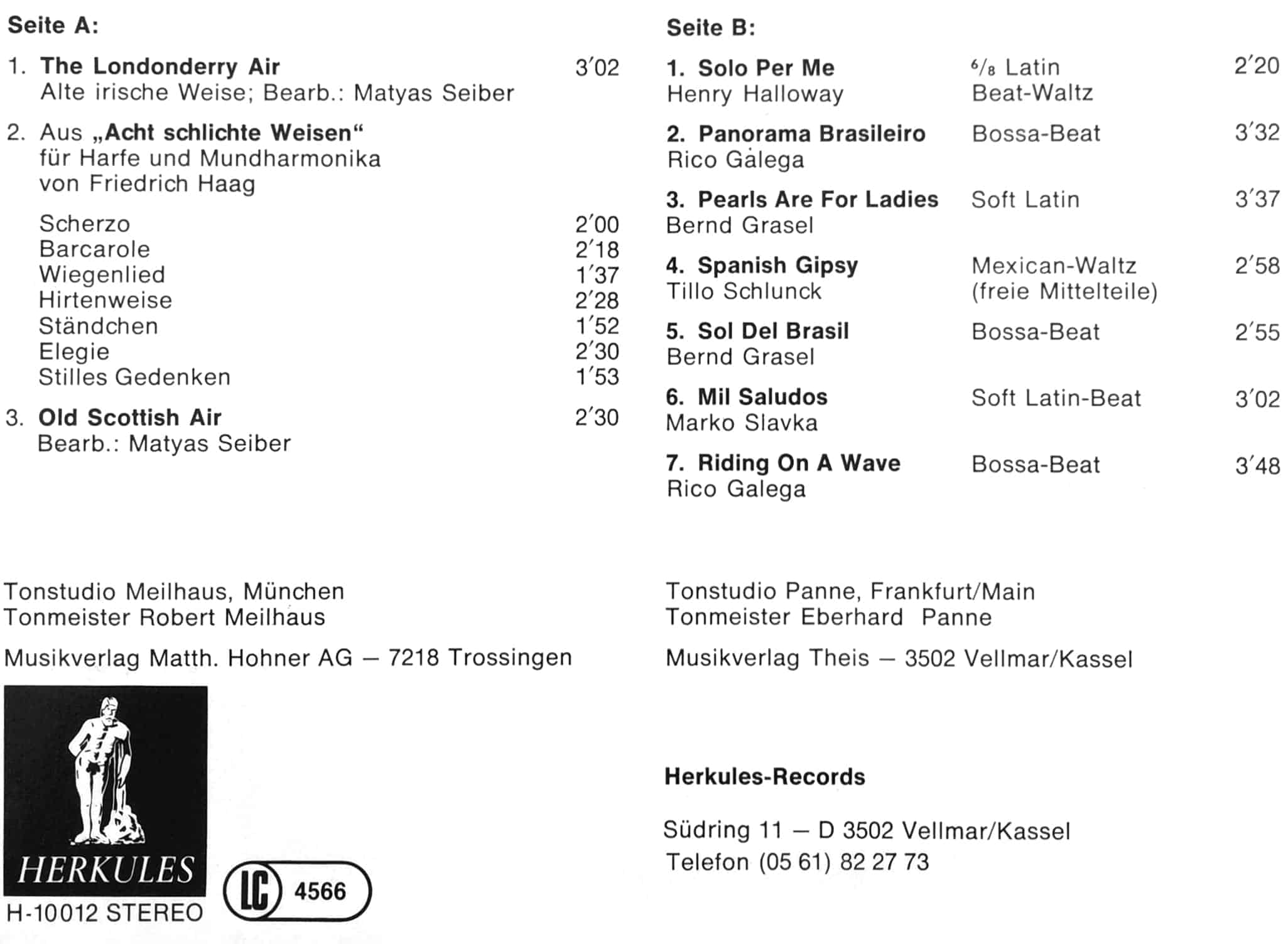 ---
Find the original vinyl LP on eBay!
Gudrun Haag, Helmuth Herold, Oscar Ramos & Amigos Brasileiros
Arpamonica
–
Herkules Records ‎– H-10012
Germany
1981