Pete York's New York ‎
Into The Furnace
–
TELDEC ‎– 6.24463
Germany
1980
Now I Know
Soulful snatchy grooving vocal tune. Deep and powerful sound for a four men group.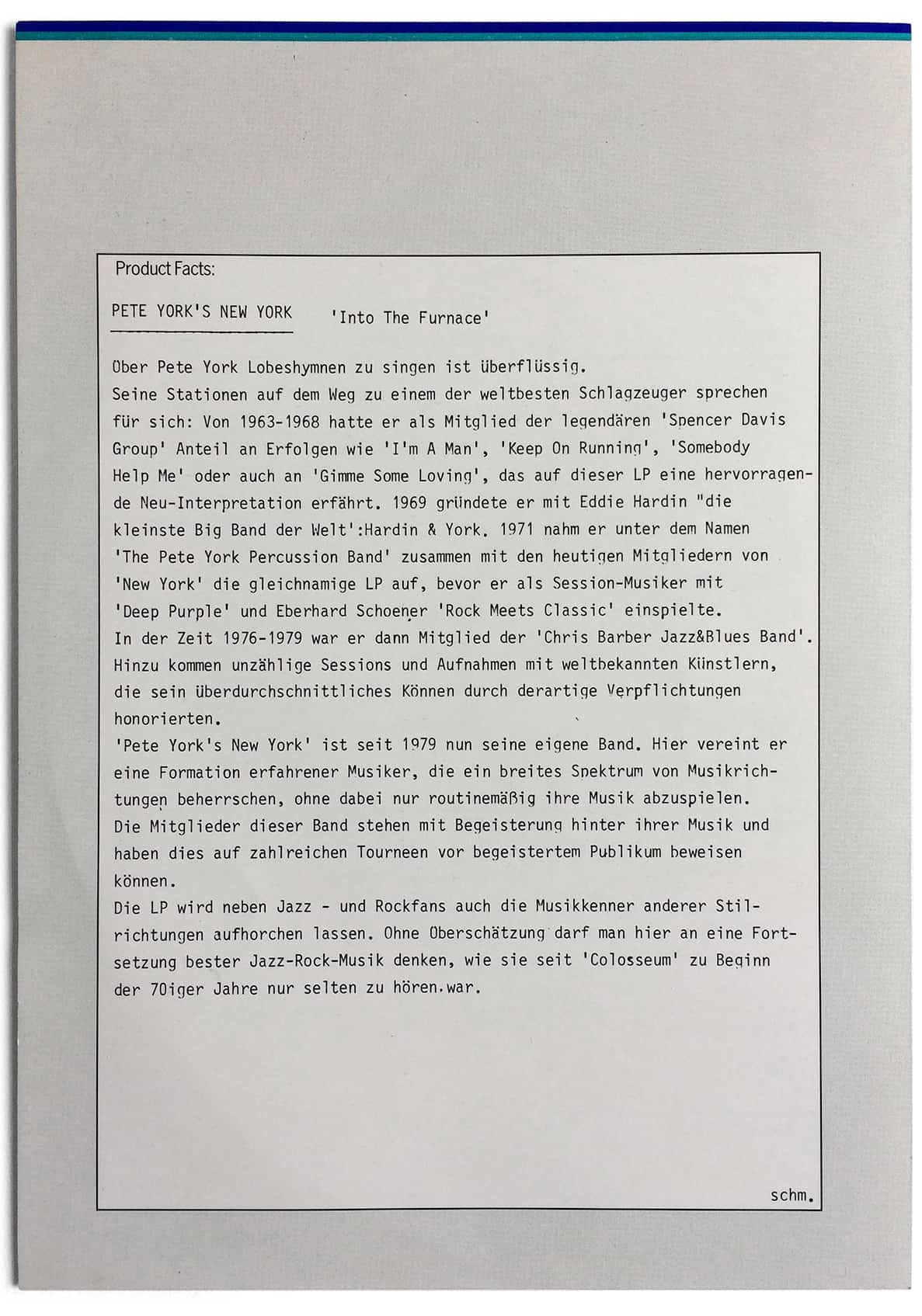 Between Rock and Jazz
Pete York, an serious British drummer, from 1963 until 1968 member of the SPENCER DAVIS GROUP which is ever noted as the first important station in his career. Maybe also the reason for the new interpretation of GIMME SOME LOVING on this album. PETE YORK'S NEW YORK was founded in 1979 and this one is the first of four records from this formation. Before he formed this group Pete York played drums and percussion for Eberhard Schoener, Deep Purple, Keef Hartley Band, Chris Barber and Klaus Doldinger's Passport. Ever a balancing act between Rock and Jazz.
Super Drumming
That's probably the worldwide most known project by Pete York. PETE YORK'S SUPER DRUMMING was a German television series where live-music, especially drums and percussion was in the focus. What every record collector have certainly seen anywhere are the records of his SUPER DRUMMING television project.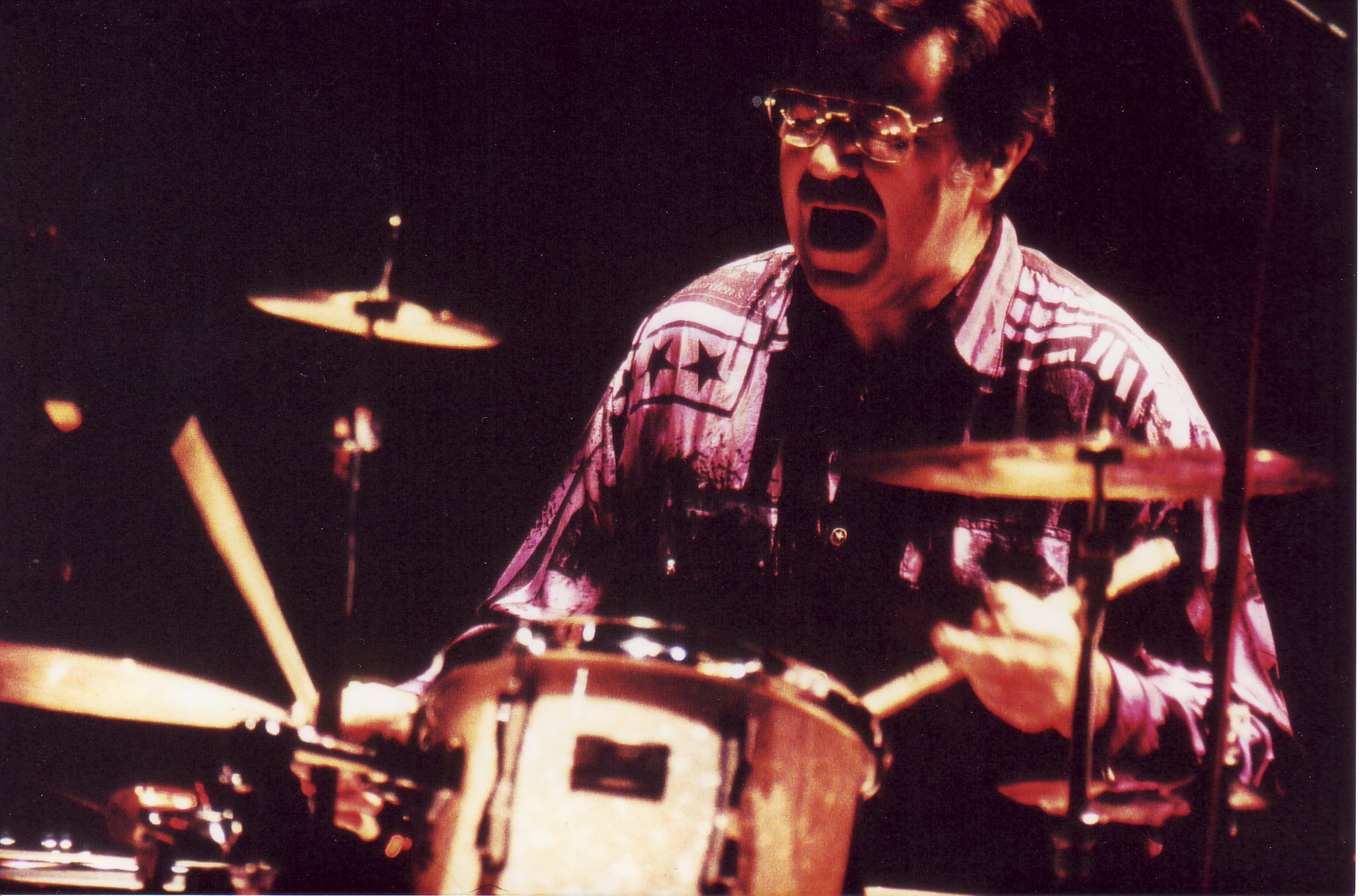 Picture comes from his website where you can find detailed bio, information and discography: www.peteyork.com
Jazzclub
Occasional Pete York is also on stage with the German musician and comedian Helge Schneider. The Trio consisting of Pete York, Helge Schneider and the former Duke Ellington bass player Jimmy Woode was also acting in the cinema production JAZZCLUB released in 2004.
Tracklist

A1 This Time 4:08
A2 Ways And Means 3:46
A3 Schtick 4:38
A4 Now I Know 2:36
A5 Gimme Some Loving 3:19
–
B1 Into The Furnace 2:51
B2 Blue Mountain Roll 5:01
B3 New Tomorrow 3:53
B4 Water Fall 3:44
B5 The Reasons Why 2:34

Credits

Steve Richardson: Bass
Pete York: Drums
Mel Thorpe: Flute, Saxophone, Clarinet
Roger Munns: Synthesizer, Keyboards
–
Producer: Thomas Martin
Mastered by Peter Harenberg
Photography by Philip Francomb
–
Manufactured By – TELDEC »Telefunken-Decca« Schallplatten GmbH
---
Find the original vinyl LP on eBay!
Pete York's New York ‎
Into The Furnace
–
TELDEC ‎– 6.24463
Germany
1980