Maryla Rodowicz ‎
Cyrk Nocą
–
Pronit ‎– SLP 4004
Poland
1979
Cyrk Nocą
Solid SOUL made in Poland. Groovy bass lines, catchy fender rhodes and on top this wonderful female Polish vocals. Nice album packed in a idiosyncratic designed gatefold cover.
Tracklist

A1 Wielka Woda (4:45)
A2 Wariatka Tańczy (3:50)
A3 Gdzie Są Ci Chłopcy (4:12)
A4 Łaska Niebieska (5:00)
A5 Cyrk Nocą (3:34)
–
B1 Konie (10:14)
B2 Dziewczyna Ze Snu (3:32)
B3 Nietakt (3:47)
B4 Cokolwiek Robię, Nie Żałuję (4:11)
---
Find the original vinyl LP on eBay!
€13.00
Ends in 5d 21h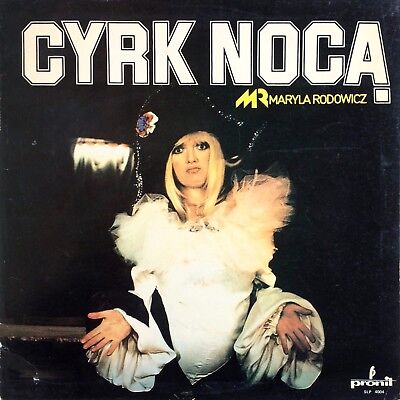 Maryla Rodowicz ‎
Cyrk Nocą
–
Pronit ‎– SLP 4004
Poland
1979