NOAH
Turn to the Sun
–
AR 1182
Germany
1982

Gemünden (Felda)
Hessen, Vogelsbergkreis
Privately, self and also the only ever released album by NOAH. Groovy feel good vibes from Gemünden (Felda) Vogelsbergkreis. Don't worry, this must not sound familiar because it's a tiny (2767 population figure) town in Mittelhessen, Germany. Anywhere in this idyllic scene the creation and recording of this lovely sounds happened. Funky Lo-Fi Krautrock, a very own kind of Soul-Jazz with some 80s stylistic elements. Sometimes with dramatic rhythmical changes but ever with this lovely female voices on top. Beside this lovely album was only one little 7″ vinyl released. Moreover there was two features on the rare ROCK VON DER LAHN compilations.
Tracklist

A1 Ice Cream Romance Dance (5:23)
A2 My Way (7:13)
A3 Meditation (6:14)
–
B1 Line 45 (2:32)
B2 Fast Asleep (3:09)
B3 Easy (4:39)
B4 Image (4:21)
B5 Escape (2:49)
---
Find the original vinyl LP on eBay!
€27.00
Ends in 14d 11h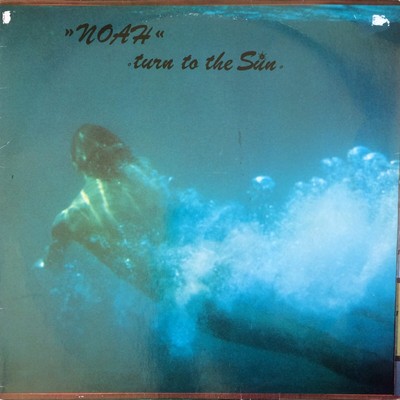 NOAH
Turn to the Sun
–
AR 1182
Germany
1982