Demis Roussos ‎
The Demis Roussos Magic
–
Philips ‎– 9120 198
Greece
1977
Demis Roussos – ‎Let It Happen
Great album by Greek singer and performer Artemios (Demis) Ventouris Roussos (Ντέμης Ρούσσος). Another collaboration between Demis Roussos and Vangelis. Near all tracks are arranged and produced by the Greek electronic music pioneer Vangelis Papathanassiou. Successful record that was available in many countries on different labels and with slightly different but mostly purple-red cover artworks. Most issues comes in a gatefold sleeve. The fold-out picture inside shows a painting that looks like a cheesy visual cover version or of The Creation of Adam fresco painting by Michelangelo. Demis Roussos painted as godfather at the creation of worldwide best selling record. Impressively in a strange way.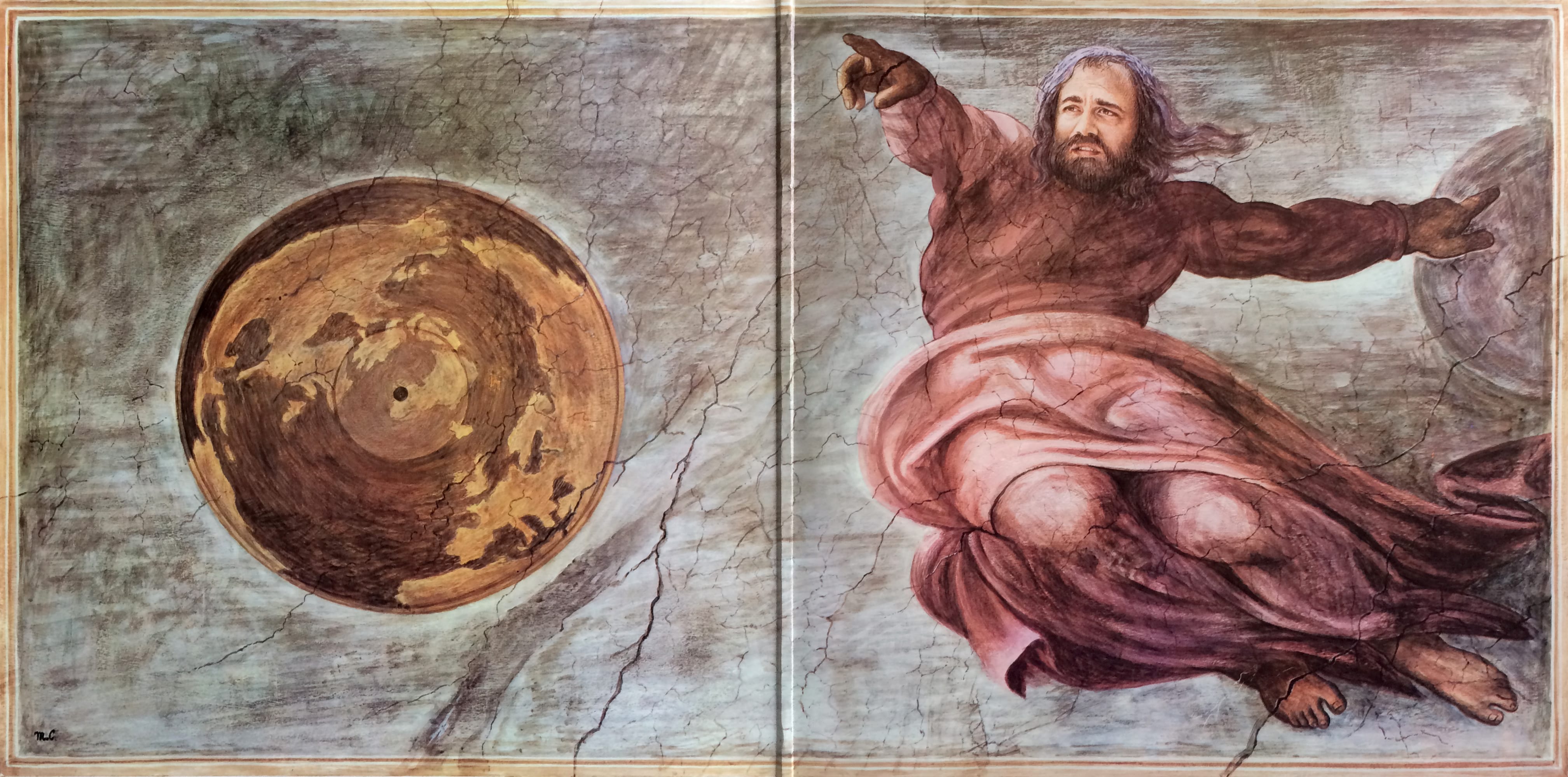 I Dig You
This tune is surely towering on the album. Dope 115 BPM Disco with a strong taste of Greek sunshine. Written by R. Fitoussi a.k.a. F.R. David and Richelle Dassin. Great version even when the relaxed original, called WHO, is also sweet. Released 1974 only as 7″ vinyl single and also the only release by the project Odyssey that saw Vangelis collaborate with Dassin and Fitoussi. Later also covered by the Italian New Wave and Italo Disco duo Chrisma.
Odyssey – Who (1974)
Chrisma – U [I Dig You] and Interview to Maurizio Arcieri (1977)
Tracklist

A1 Because
A2 Time And Tide
A3 Maybe Forever
A4 My Face In The Rain
A5 I Dig You
–
B1 Margarita
B2 Let It Happen
B3 When Forever Has Gone
B4 Day-O
B5 Sister Emelyne
B6 Before The Storm

Credits

Choir: The English Chamber Choir
Conductor: Guy Protheroe
Arranged & Produced: Vangelis Papathanassiou
---
Find the original vinyl LP on eBay!
€5.00
Ends in 6d 18h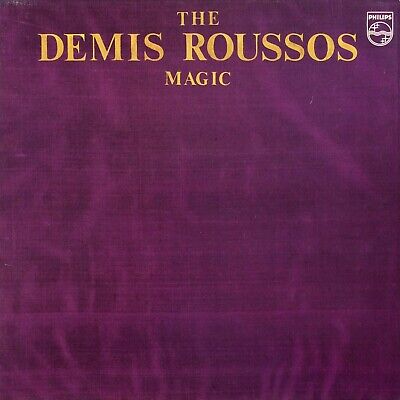 Demis Roussos ‎
The Demis Roussos Magic
–
Philips ‎– 9120 198
Greece
1977