The Pinups
The Pinups
–
Polydor ‎– 2417 136
Germany
1980
MONEY & LOVE
105 BPM
Written by Ingeborg Hauke
Post-Punk, New Wave, New Romantic band The Pinups was casted, created and produced in Germany by Polydor records. Advertised as the fresh and hot stuff from sunny California, United States. From this debut album was also two single releases available. With NEW WAVE LOVER they had several television performance to promote this silly synthetic girl group New Wave sound. But the album contains also some good tunes in a DISCO way.
THERE'S NO BUSINESS
Written by Bannach, Ian Sands, Tony Carey
Die Pinups und ein heißer Typ
Germany (1981)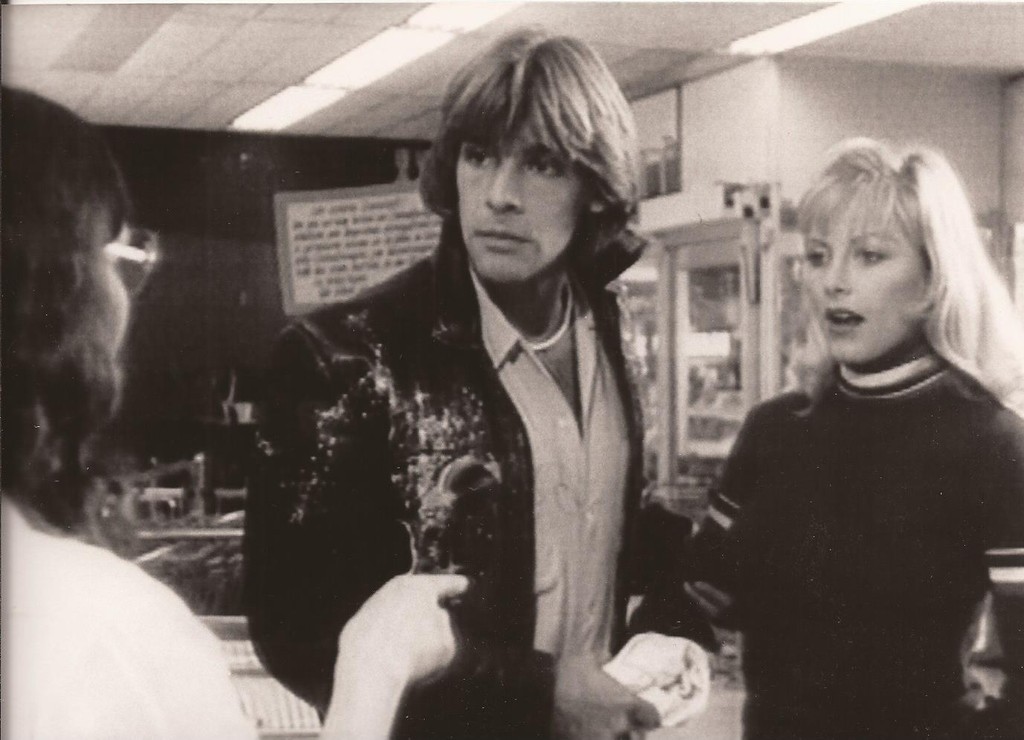 The was also a silly movie, The Pinups And A Hot Guy. One of this typical cheesy German comedy movies. In this case about The Pinups touring around Germany to promote their album. And the hot dude was no-one else than Sascha Hehn.
Tracklist

A1 Intro "Showbusiness"
A2 New Wave Lover
A3 Girl Of Wood
A4 Wild Thing
A5 Money & Love
A6 Do It All Night
A7 Razorblade
–
B1 And The Poodles Dance On
B2 Call Me Babe
B3 Neon
B4 Midnight Dancer
B5 Nightflight
B6 There's No Business

The Pinups Cast

June LaVonne (Bonnie Benedict)
April Clough
Susanne Tarleton
Kem McLeroy

Credits

Engineer – Armin Bannach, Joseph Laux, Nigel Jopson
Executive-Producer – Peter Hauke
Management – Uwe Block Promotion
Producer – Ingeborg Hauke

℗ 1980 Polydor International GmbH

Recorded at Wally Heiders Studios Hollywood, Eldorado Studios Hollywood and Hotline Studios Frankfurt Germany. Mixed at Hotline Studios Frankfurt with the Aphex Aural Exciter.
All songs published by Rockoko Music except track A4 (April Music).
A Rockoko Production.

Aus dem Hause Deutsche Grammophon Gesellschaft mbH.
Printed in West Germany by Gerhard Kaiser GmbH, Essen.
---
Find the original vinyl LP on eBay!
The Pinups
The Pinups
–
Polydor ‎– 2417 136
Germany
1980