Bongi Makeba ‎
Blow On Wind
–
pläne ‎– 88234
Germany
1980
Blow On Wind
Gorgeous African music release on the tiny German PLÄNE label by the South African singer and songwriter Bongi Makeba (Sibongile Angela Makeba). Yes, that's Miriam Makeba's daughter and this one is (with the exception of Miriam Makeba & Bongi 1975) sadly her only released album.
AFRICA

Lyrics and music by Bongi Makeba, arranged by Ulrich Maske.

DON"T DO IT

124 BPM, African music with some Disco influences. This tune is towering on this overall really great album with finest South African music.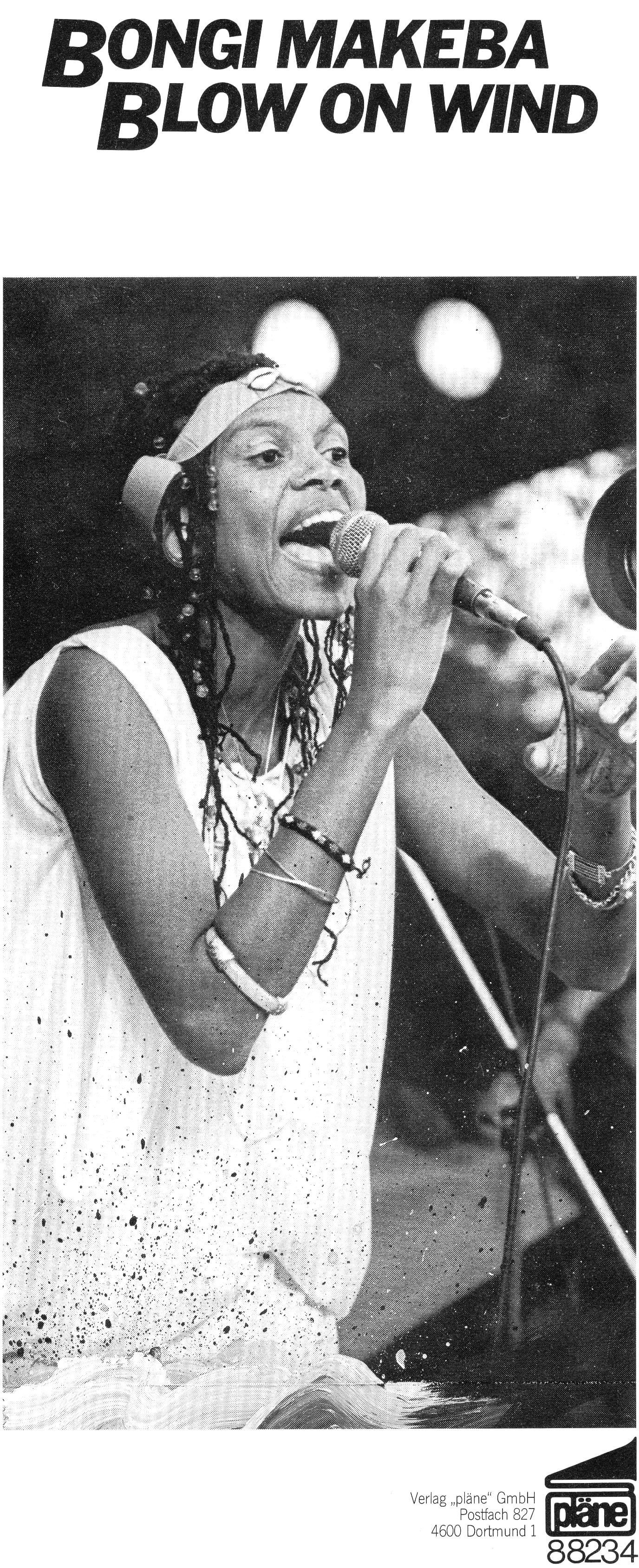 Tracklist

A1 Blow On Wind
A2 Kilimanjaro
A3 My Lover Is Jealous
A4 Serenade
A5 Sikhumbula (Liberation)
–
B1 Don´t Do It
B2 Africa
B3 Birds
B4 Kwa Zulu
B5 Peace
---
Find the original vinyl LP on eBay!
Bongi Makeba ‎
Blow On Wind
–
pläne ‎– 88234
Germany
1980