Heidelinde Weis
Aber Träume hatt' ich viel
–
Hansa/Der andere Song ‎– 200 835-365
Germany
1979
Kannst du dich erinnern
Some slightly balearic influenced grooves, German Soul, Bossa Nova and also some more futuristic 80tees sounds on the third album by Heidelinde Weis with musical mastermind and keyboarder Kristian Schultze. This one released on the German HANSA sub-label called "Der andere Song" which was originally established to publish mainly folklore, singer-songwriter-based German music.
Tracklist

A1 Aber Träume hatt' ich viel
A2 Heut' passiert's
A3 … und ich zieh' mir die Schuhe aus
A4 Wann holst du mich
A5 Für immer
A6 Ich komme immer wieder
–
B1 Anfang und Ende
B2 Kannst du dich erinnern
B3 Bin verletzt
B4 Ist das Glück
B5 Frei

Credits

Drums – Curt Cress
Engineer – Zeke Lund
Guitar – Mats Björklund, Nick Woodland
Producer, Synthesizer, Arranged by Kristian Schultze
---
Find the original vinyl LP on eBay!
€17.00
Ends in 5d 20h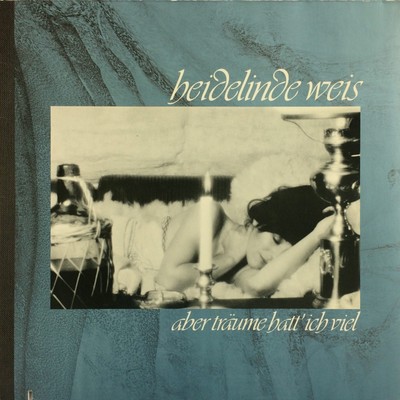 Heidelinde Weis
Aber Träume hatt' ich viel
–
Hansa/Der andere Song ‎– 200 835-365
Germany
1979