Mato Grosso
Ritmo Do Brasil
–
Happy Bird ‎– B 90030
Germany
So Danco Samba
Super nice Brazilian album from Germany contains SO DANCO SAMBA (Antonio Carlos Jobim), BIM BOM (João Gilberto) and many other great vocal Bossa Nova, Samba, MPB tunes. MATO GROSSO was a group of Brazilian and German musicians. Proper mix ratio even if you can hear that the lead vocalist, Curt Clausen, got a more German timbre by singing this Portuguese lyrics. But this little accent is just one of the things that gives the special FRAGILE BRAZIL charm to this recording.
Mas Que Nada
O ariá raió
Obá obá obá

Mas que nada
Sai da minha frente
Eu quero passar
Pois o samba está animado
O que eu quero é sambar
Esse samba
Que é misto de maracatu
É samba de preto velho
Samba de preto tú

Mas que nada
Um samba como este tão legal
Você não vai querer
Que eu chegue no final

O ariá raió
Obá obá obá

Written by Jorge Ben
Tracklist

A1 E O Diabo
A2 Rosa Morena
A3 So Danco Samba
A4 O Pato
A5 Bim Bom
–
B1 Canta, Canta Minha Gente
B2 Me Lembrando
B3 Corcovado
B4 Samba Da Minha Terra
B5 Mas Que Nada

Credits

Bass – Wilfredo Henrique
Congas – Marco Demuth
Drums – Karl-Heinz Sävke
Flute – Mathias Goldbach
Guitar – Dido
Harmonica – Curt Clausen
Percussion – Marco Demuth
Saxophone – Mathias Goldbach
Vocals – Curt Clausen, Heidi Berndt, Regina Gomez
---
Find the original vinyl LP on eBay!
€33.00
Ends in 6d 20h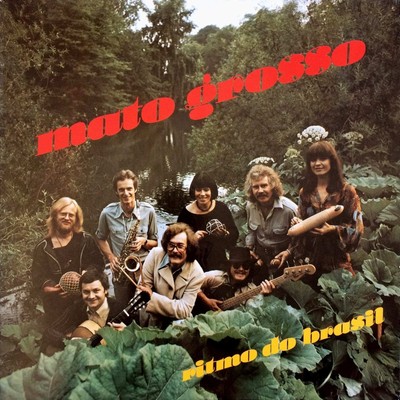 Mato Grosso
Ritmo Do Brasil
–
Happy Bird ‎– B 90030
Germany