Orchester Fred Rabold ‎
Tanzparty mit Orchester Fred Rabold
–
Fred Rabold Musikproduktion
FR 300
Germany
Intercity
Another Big Band joint by Orchester Fred Rabold. INTERCITY named probably in according to the top-offer long-distance passenger train InterCity launched 1971 by Deutsche Bahn. Very dope and thrilling Soul-Beat, spiced up with funky and psychedelic wah-wah and fuzz guitar. Written and arranged by Werner Baumgart and recorded at Tonstudio Bauer in Ludwigsburg.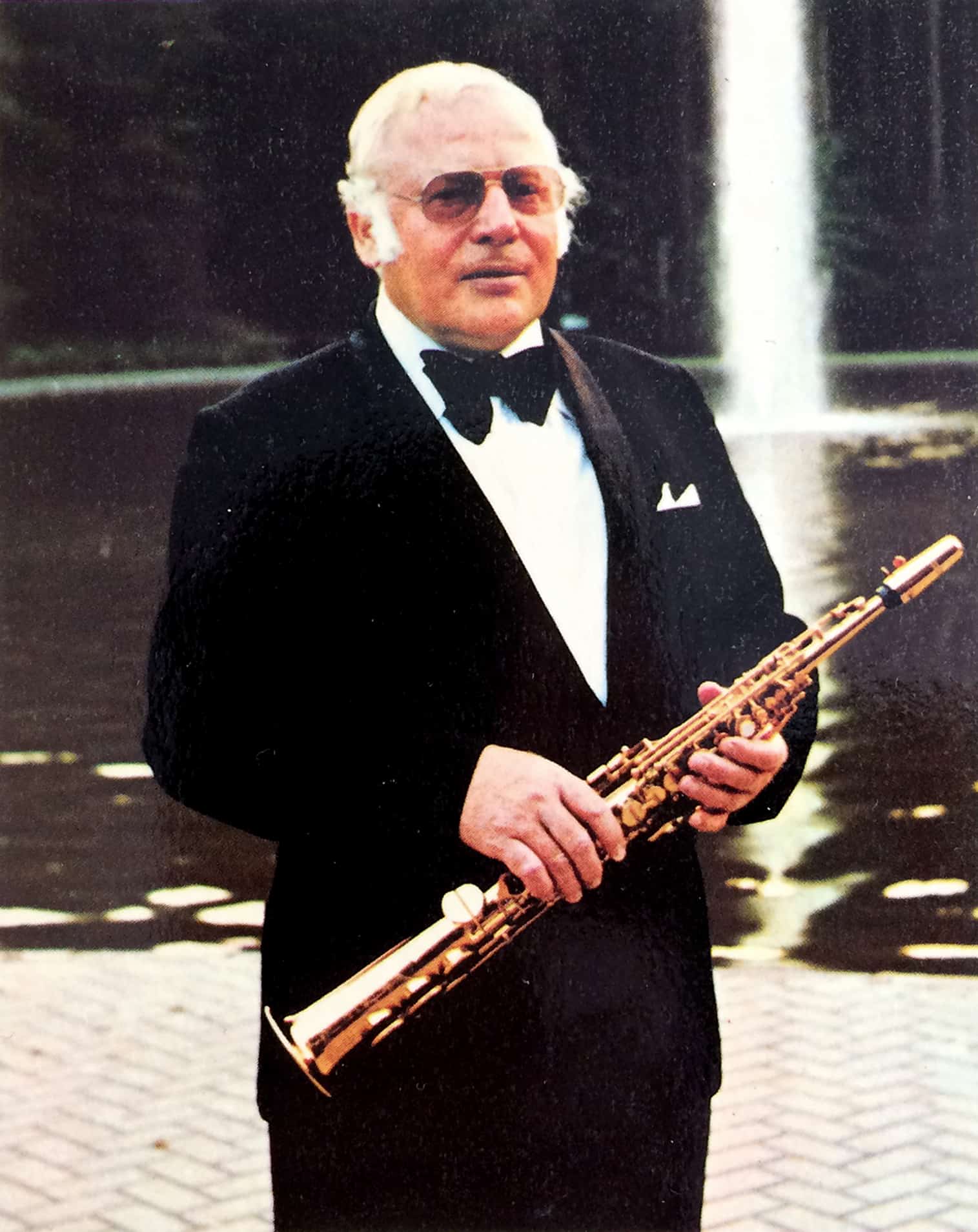 Orchester Fred Rabold
Fred Rabold (1922 – 1993) was a German composer, flute/saxophon player and Big Band leader.
Orchester Fred Rabold performed at radio and TV shows, was touring with live shows successful all over Germany and Europe.
Ich sehe meine Aufgabe darin, durch die Musik Freude zu bringen
I see my mission in that to deliver pleasure with the music

Fred Rabold
With his own publishing company Fred Rabold released his music on self produced records. Musical its BIG BAND SOUND from genres like Jazz, Latin, Funk & Soul … often Easy Listening and sometimes over the edge to German Blasmusik. He delivered entertaining music for several tastes. Often in collaboration or mission for local television and radio stations. But irrespective of taste all this Rabold private press releases are very rare. Small editions, only for local radio stations, self published records with artworks that reminding optical of records from Library Music labels.
Fred Rabold was also father of the Jazz artist Frédéric Rabold. He and his brother, Dominique Rabold, was also often orchestra members and involved in the music productions. After Fred Rabold in 1993 past away Dominique Rabold take over his fathers place and until today he is arranging the Orchester Fred Rabold activities and producing Light Music CD's.
Tracklist

A1 Amigo Pedro
A2 Monday Meeting
A3 Elaine
A4 Sehnsucht Nach Dir
A5 Intercity
A6 Manuela Du Bist Wie Ein Traum
A7 Nimm Mich Mit Auf Eine Grosse Reise
A8 Adieu
–
B1 Swing In Pop
B2 Bourbonrose
B3 Ambiance Latine
B4 It Is So Wonderful To Love You
B5 Rumänische Hochzeit
B6 Happy-Piper
B7 Colibri
B8 Samba Carmenita

Credits

Arranged By – Fred Rabold (A1, A2, A4, A6, A7), Helmut Kirchgäßner (A3, B2, B6), Paolo Nelinho (B1), René Brossi (B3, B4, B7, B8), Ulrich Wenzel (B5), Werner Baumgart (A5), Wolfgang Terhaag (A8)
Composed By – Bert Heri (B7), Fred Rabold (A2, A4, A6, A7), Helmut Kirchgäßner (A3, B2), Manfred Minnich (A1), Paolo Nelinho (B1), René Brossi (B3, B4), Rolf Kulander (B8), Ulrich Wenzel (B5), Werner Baumgart (A5), Werner Kempe (B6), Wolfgang Terhaag (A8)
Lyrics By – Charly Flynn (A6), Herbert Schibel (A6), René Brossi (A4, A7, B4)
---
Find the original vinyl LP on eBay!
€35.00
Ends in 25d 21h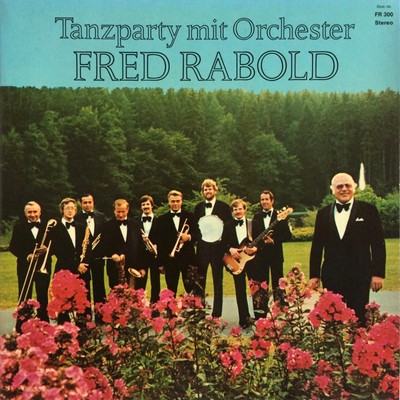 Orchester Fred Rabold ‎
Tanzparty mit Orchester Fred Rabold
–
Fred Rabold Musikproduktion
FR 300
Germany