Alain Leroux, Stephen Ham
Smooth Traveling
–
CAM ‎– CML 183
Italy
1980
Pop Chase
Pressure soundtrack car chase style. Fast and thrilling Disco tune with funky wah wah sounds and pushy strings.
Hot Groovy Records
As many Italian Library and Soundtrack albums im my collection I got also this one from my men Luca Trevesi a.k.a. LTJ Xperience from Bologna who also runs the HOT GROOVY RECORDS mail-order.
Tracklist

A1 More Horns 2:40
A2 Up Country 4:20
A3 OK Country 2:25
A4 Country Rock 2:55
A5 Reb All The Way 3:45
–
B1 Smooth Traveling 2:40
B2 Gentle Mind 2:58
B3 Stylish Goodbye 3:30
B4 Soul Ride 3:20
B5 Pop Chase 2:07
---
Find the original vinyl LP on eBay!
€77.00
Ends in 26d 21h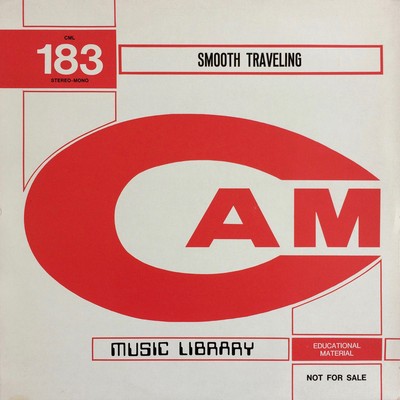 Alain Leroux, Stephen Ham
Smooth Traveling
–
CAM ‎– CML 183
Italy
1980