Nighttrain ‎
Golden Oldies
–
Metronome ‎– 0040.057
Germany
1979
Kesse Politesse
Cheesy German parody Schlager music. KESSE POLITESSE starts with a drum-break and at 1:57 it comes again together with this slippery male "A-HAHA" chorus. Very catchy in a awkward way. But that was also approach on their most popular hit single HALLO BIMMELBAHN (written by Michael Holm, Heinz Huth and Jürgen Huth). 1979 it was covered, with more commercial success, by Frank Farian's BONEY M. and lately sampled on BARBRA STREISAND by Duck Sauce, Armand van Helden and A-Trak (aka Alain Macklovitch). But everyone of this songs is a creepy, painful earworm. Not easy to get out of the head if you let them in once. So please listen very carefully to it.
HALLO BIMMELBAHN by Nighttrain (1979)
GOTTA GO HOME by Boney M. (1979)
BARBRA STREISAND by Duck Sauce (2010)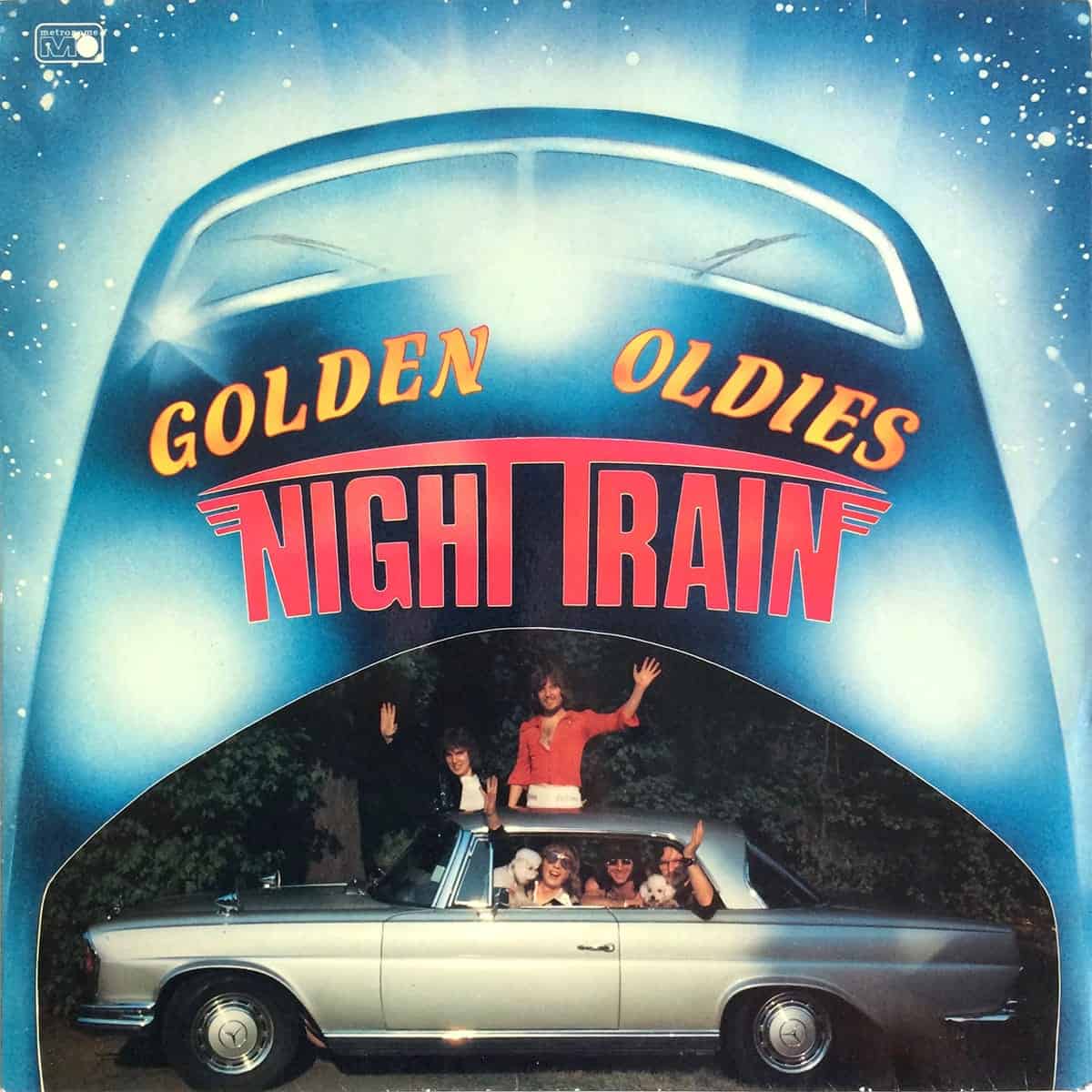 Tracklist

A1 Hallo Bimmelbahn 3:21
A2 Love Buggy 3:18
A3 Las Vegas, Goodbye 3:31
A4 Frag' Dein Herz 4:18
A5 Kesse Politesse 3:54
–
B1 Elisabeth 3:20
B2 Mony Mony 2:20
B3 Gehst Du Von Mir 4:30
B4 Komm Zu Mir 3:18
B5 Warum Willst Du Geh'n (Everything's The Same) 2:56
---
Find the original vinyl LP on eBay!
€37.00
Ends in 20d 8h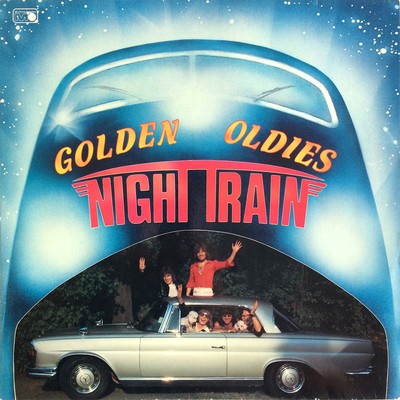 Nighttrain ‎
Golden Oldies
–
Metronome ‎– 0040.057
Germany
1979