Ikwezi
Ikwezi
–
Biton ‎– BIT 2122
Germany
1981
All That I Desire
Far-out 110 BPM Afro-Disco-Funk recorded at Bitone Studios Frankfurt/M. Germany.

Ikwezi
IKWEZI was founded by former MOMBASA 2 bassist Donald "DON" Ridgeway. Awesome album, Afrobeat and great Funk & Soul but what I extremely like is that it's also slightly Disco influenced. On the backside of the cover are some liner notes, written by Lou Blackburn (MOMBASA), which describes this great sound very well:
Here's whats happening in 1982. There forces to be have very mystical powers to the of inspiring the very talented young bassist Don Ridgeway, former solo bassist with the African jazz group MOMBASA. The first recordings from the group IKWEZI, led by Don Ridgeway is a mixture off all there is since the rock, punk, disco and new wave scene. Tasteful compositions from Ridgeway with good structure based on the polytonal and obstinate bass lines, puts motion in the body (get down and do it right). This group should be heard, and by the turn of the 1982 season it will be heard. A self style, clean with confidence and conviction.
Lou Blackburn, MOMBASA "81"
Tracklist

A1 Ikwezi 3:1
4A2 Since She Left You 3:47
A3 Foxy Lady 3:57
A4 Flip Side 3:20
A5 Krazy Katz 3:40
–
B1 Piggy Things 3:39
B2 Get Down And Do It Right 3:55
B3 All That I Desire 3:00
B4 Leave That Possum Alone 4:12
B5 It's Reality 3:42

Credits

Arranged By – Donald Ridgeway
Backing Vocals – Billy Allen, Donald Ridgeway, Gerhard Schäfer, Joan Faulkner
Bass – Donald Ridgeway
Drums – Gerhard Schäfer
Guitar – Billy Allen
Lead Vocals – Billy Allen, Donald Ridgeway, Joan Faulkner
Percussion – Billy Allen, Donald Ridgeway, Gerhard Schäfer
Trumpet – Donald Ridgeway
–
Recorded 1980-1981 at Bitone Studios, Frankfurt/M.
Engineers: Peter Sorger, Stephen Seithel
Compositions Published by Edition Interphone
Produced by Gerlinde Engelhardt and Donald Ridgeway
---
Find the original vinyl LP on eBay!
€33.00
Ends in 20d 10h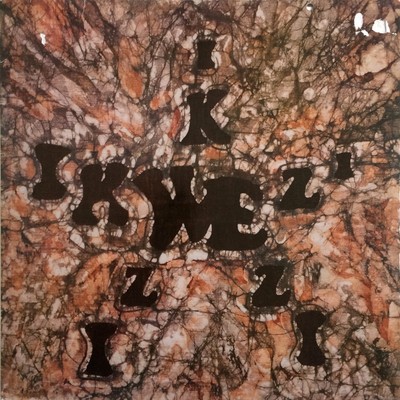 Ikwezi
Ikwezi
–
Biton ‎– BIT 2122
Germany
1981